1 tag
I keep being pulled to my computer. I guess I just want answers for things that I'm really confused about. Too bad those answers can't be figured out on the Internet. This is like some bad romantic dramedy.
I Don't Know You
You look like a person I know, but you aren't quite them. Maybe I'm having the same problem.
2 tags
thegoofqueen: I don't know if Rochne is still on to help but if he is or isn't, someone tell me what I'm doing wrong. I got my emulator (VisualBoyAdvance) and I got a ROM for Pokemon Gold, but every time I open Gold the emulator crashes. Is that a problem with the emulator or the ROM file? Or my computer? (Please don't say my computer. D8) I've not a clue. It could be the ROM. Try a...
1 tag
thegoofqueen: waffles000 replied to your post: NEStopia, Snes9x, VisualBoyAdvance. You're welcome. D'AWW, gee thanks, Chelsea. :D You're welcome! NOW PLEASE HELP ME SOME MORE. xD Where do I download games for those? I'm looking at VisualBoyAdvance mainly for now. Weeell what I usually do is just google what I'm looking for in ROMs. Zach Smith has a website he goes to all the time to...
Anonymous asked: What's your most favorite tasting color?
Anonymous asked: do you really love andrew lunasco?
I finished it. Chalk Is Fun, unofficial title....
Wrote A Song For My Acoustic Duo
How The Brains Do Go We Could Be Moles There's so much I want to say But once you think about it, it matters not Anyway There's a lot I have to do Holding hands at the zoo won't mean So much CHORUS Because in time We'll lose our minds Because Alzheimer's Awaits. VERSE 2 Sanity won't feel the same I don't think I know your name What was it again?...
This is a song by me. It's called Chalk Is...
Sunday
Sort of a big day for me? Charging my hair, playing a show as both WAH32IF and Sidetracked/Teenage Moustache, and it's all for a house-warming party. Excellent.
Is Darren Criss And Harry Potter
Still getting reblogged? … Is it safe to come back to tumblr?
Don't Reblog This
Go for a walk until your feet hurt and then walk some more. Get some thinking going on.
It Could Happen
May have another band project set up. I'm excited, regardless of having to deal with my brother again.
My Solo Project →
There is no way you've checked this out yet. Do it. What do you have to do besides reblog and bitch?
Watched All Of Starship Last Night
Starkid never fails.
Loren Lopez
I think I'm in love.
Going To Watch Starship Now
This should be good.
1 tag
Happy Birthday, Andrea
You're 18 now. Don't fuck it up.
Can't For November
This suspended license shit is getting old. I shouldn't have even lost it in the first place.
Home Again
Headphones have been ordered. I now await their arrival.  Want to do something music, but none of my equipment is here. Just the acoustic. Maybe I could write an acoustic song? Maybe I can have someone write lyrics and have them sing and I can write music to it and it will be awesome and beautiful? I like thinking out loud. Sometimes. Until I talk about guns.
1 tag
At The Library
I'm also on my laptop, which is currently being used for Tumblr. Did I mention I rode my bike here?
Hardly Excited
I've being to lose interest in doing this week-long tour. I thought we had more shows planned, but I guess I was getting my hopes up. This has put a bigger hole in my pocket than ticket fines have this past year. I guess I was hoping for a little more. These few show had better be worth the drive.
...What?
I just clicked on the "Dashboard" button, the button known for just being there. I usually push the tumblr button, but this notification distracted me and I hit the dashboard button. Before this, I had no problems with the layout. It's fucking on now.
Saturday And Sunday
Best weekend of shows. Met some really cool bands trying to make it fairly big…I think. The Blendours, Flamingo Nosebleed, Lipstick Homicide. They are fantastic people. It was a pleasure to play with them and I hope I get to see them again fairly soon. And today, we played at a grad party for our friends Emille Lacsa and Jordan Bennick. They are a duo for a rap/RB project called...
When you can't yell as loud as you want, you...
Yep
Definitely going to major in sociology. No doubt about it.
I Would Love To Yell At You
But it's 2AM. And you wouldn't learn a damn thing anyway.
Dear Future Girlfriend/An Exercise In Being Sad
If you could have done better, then why didn't you? Love, Me
Dear Future Girlfriend
I'm so very sorry. I don't remember what happened, but I bet you think it was my fault. It was probably your fault, but I don't want to argue anymore. I don't like these nights where we are either yelling or not talking. All I'm asking is that you please forgive me for whatever it might be that I said or did. Love, Me
Thought About Doing A CD Give-Away
For my solo project, Waffles And His 32 Imaginary Friends. Only thing holding me back is the uncertainty of how many people will actually bite.
Went here and nearly died. Adsfdjgodpkgdoffff. →
Oh my god. I've never…Just…uuhhhh…saliva everywhere.
License Suspension Becomes Active This Weekend
My paycheck on Friday is going to a bike. The next day, I will have no license, a bicycle, and a graduation party in Muscatine. This spells adventure.
Fun Fact
Most of my songs were inspired by you. And they aren't good.
Post Show
So fucking rad. Met some awesome people in awesome bands. Hugged some awesome people. My solo project played for the first time and it was well received. Jammed out to a lot of really good music. I'm so happy. I'm so happy that  chose to do this for a living. It's just what I needed.
Concert/Show
I'm so psyched. I hope to see familiar faces. Its only what I've been asking for since I've started doing shows.
I Love You
365 days a year. Every year. And even more when it isn't Valentine's day. I don't think you've noticed that I loved you. I almost feel like you've returned some of it. But whatever you do, just keep doing what you're doing. Being yourself. I'll still love you. Even when you don't think anyone does. Even when you don't remember I'm...
Philosophers
They keep their wisdom concise. I suppose as long as it's short and sweet or an image, people will pay attention
I Drew You A Picture
It's a turtle! Now, this turtle is a very average turtle. He doesn't do much. He likes to sit in his turtle house, playing turtle games, eating turtle food, and watching turtle television. He also likes to see his turtle friends, and play turtle games and watch turtle television with them. They are turtles, too, so they understand. However, this is rare for the turtle. This turtle...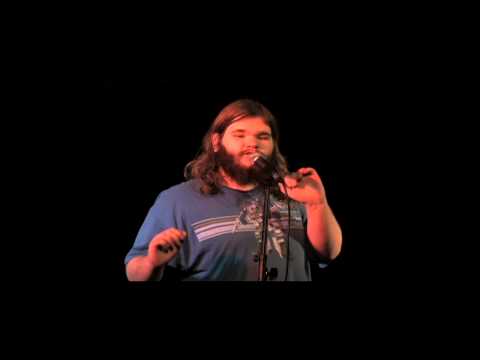 I want you all tattooed. I want you bad.
Complicated. X-rated. I want you bad. I mean it. I need it. I want you bad, bad, bad, bad, bad.
Really guys?
I wished her happy birthday, like, 4 times last year. WHY ARE YOU ONE-UPPING ME LIKE THIS?! I thought we were friends! What the wgwghhg? Happy birthday, Kyla.